Comprehensive Family Law Services
The end of a marriage is a time when people are not at their best. Life-changing events have created uncertainty for both divorcing spouses and their children. At O'Mailia Law, PLLC, we have witnessed firsthand the legal complexities of divorce combined with emotionally charged issues.
The selection of an attorney is an important decision. Soon-to-be ex-spouses need an advocate at their side who not only knows the legal consequences, but the personal fallout that comes with divorce.
Compassionate Representation
Specific areas of the family law practice at O'Mailia Law, PLLC, include:
Contested and uncontested divorce
Equitable division of assets
Child support
Spousal support
Child custody and visitation
Paternity establishment

Modifications
Prenuptial and postnuptial agreements
Legal separation
Annulment
Delinquency adjudication
Domestic violence/protection from abuse
Katie Cameron O'Mailia personally handles every case that comes to her compassion, caring and understanding. Throughout the process, she remains at the side of her clients, providing ongoing updates on the status of their legal matters.
Make A Stressful Process Easier With One Phone Call
Schedule a consultation at O'Mailia Law, PLLC, by emailing O'Mailia Law, PLLC, or call 334-523-0661. We accept all major credit cards.
Advocacy for Victims of Domestic Abuse
1 in 3 women and 1 in 7 men have been victims of domestic violence. The National Intimate Partner and Sexual Violence Survey | 2010 Summary Report
In her practice of domestic violence, Katie Cameron O'Mailia personally understands the range of emotions that her clients experience, from heartache and embarrassment to anger and fear. Simply put, she has an empathy that few of her peer lawyers possess. Her legal services focus on the safety of the abused, including referrals to local domestic violence agencies and shelters.
Schedule a consultation at O'Mailia Law, PLLC, by emailing O'Mailia Law, PLLC, or call 334-523-0661.
The Peace Of Mind That Comes With Estate Planning
Estate planning is not about preparing for your death. It is a process that allows people to take the proactive steps necessary to ensure their family's peace of mind. In addition to having a plan for assets and expenses, detailed instructions will ensure that specific wishes are honored.
Wills, trusts and other aspects of estate planning are not exclusive to the rich. Anyone who has assets and debts needs to take immediate action and put their affairs in order.
Taking Proactive Steps In Planning Estates
At O'Mailia Law, PLLC, we attend to every detail of an estate plan. Starting with a consultation, we customize strategies based on our clients' specific needs and goals.
Specific estate planning services include:
Will
Living will
Health care power of attorney
Financial power of attorney
Having these documents in place is an important first step to avoid a lengthy court process, specifically probate.
Navigating Through The Probate Process
When it comes to probating an estate, Katie Cameron O'Mailia serves as both lawyer and intermediary between her clients and the probate courts. Probate in Alabama is time-consuming with representatives holding significant responsibilities.
Legal representation is vital. This is not a "do-it-yourself" process.
Her first step is to assign a representative, usually a family member, to ensure that they get their money and property when the process is finalized. She educates that individual on the role that they play and coaches them on their specific duties and responsibilities.
Contact Attorney Katie Cameron O'Mailia
It is never too early to start estate planning. However, it can become too late. Email O'Mailia Law, PLLC, or call 334-523-0661. We accept all major credit cards. 
No representation is made that the quality of the legal services to be performed is greater than the quality of legal services performed by other lawyers.
122 South Hull Street
Montgomery, AL 36104
Like us on:


See our profile on: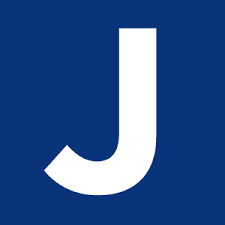 Monday – Thursday
9:00 a.m. – 5:00 p.m.