"I did not know Ms. O'Mailia when she was recommended to me after a traumatic domestic violence incident. But I needed representation and I quickly learned that she is a caring, well-prepared and thorough attorney. More importantly- she made me feel secure and safe in the courtroom and she prepared me well for some difficult testimony. I wholeheartedly recommend her for her knowledge, sensitivity, and compassion."
"Super friendly attorney, excellent service that was fast and efficient."
"Very professional and personable. Even on short notice, able to organize and put details together for a successful outcome. Would use services again without a doubt."
"Ms. O'Mailia accepted my case four days before court. In that short amount of time she prepared a winning case. In court she proved to be a calm and confident representative. I would have her represent me again."
"The MyCase site was very helpful. Katie was prompt, courteous, and professional. She handled my case diligently and I appreciate the support during a very emotional and difficult time."
"Katie was very professional and personable. She delivered quick results and made my case a priority. She had a good balance of care and concern for her client as well as the ability to guide and offer counsel to help form a winning case. I would highly recommend Katie and am very thankful for her"
"Ms. O'Mailia provided needed legal services to us in a timely manner.  She was courteous and efficient and provided excellent advice and services in preparing family legal documents that we needed.  In addition, she responded quickly to our questions about the process and met the deadlines we requested.  Should we need legal assistance in the future, we would not hesitate to contact her office."
" I hired O'Mailia Law for a divorce.  Ms. O'Mailia advised me, prior to filing for divorce, the steps to take to prepare for filing and made the process simple, although my ex-spouse was quite difficult.  Ms. O'Mailia's legal fee was very reasonable.  I would use Ms. O'Mailia again and would recommend her services."
"A friend recommended Ms. O'Mailia for an attorney to handle my divorce.  I reviewed her Facebook page and also her Google site and scheduled an appointment with her to discuss my case.  I was very satisfied with her handling of my case and would recommend her services to others.  Although the process took some time, I really appreciate everything she did for me during this difficult time."
"A friend recommended Ms. O'Mailia for a child custody situation.  I met with her and was pleased with her advice and professionalism.  She worked hard on my case and we were able to come to a resolution, of which I was very pleased.  I would very much recommend O'Mailia Law."
Please take a moment to review your experience with us. Your feedback not only helps us, it helps other potential customers.
122 South Hull Street
Montgomery, AL 36104
Like us on: 
See our profile on: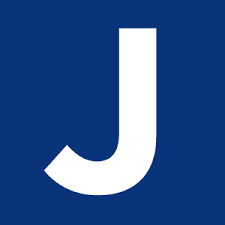 Monday – Friday
8:30 a.m. – 5:00 p.m.
No representation is made that the quality of the legal services to be
performed is greater than the quality of legal services performed by
other lawyers.