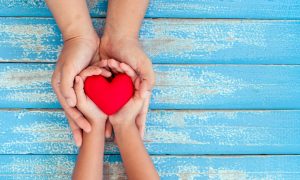 Divorce is stressful. Meeting with your divorce attorney for the very first time after you've retained them should not be one those stressful events, but many times it is.
If you've never met with an attorney before, you may be nervous, embarrassed, or overwhelmed. Below is a list of items that should be gathered and completed prior to meeting with your attorney that will help move your case forward and provide your attorney with the information needed to prepare to represent you.
Dates and Information to Know:
Date of marriage, state and county of marriage.
Date of separation.
Social security number (last three digits) for yourself and spouse.
Social security number(s) (last three digits) for child(ren) of the marriage.
Date(s) of birth for child(ren) of the marriage.
Divorce Documents to Provide to your Attorney:
Tax returns for prior three (3) years- federal and state
Business tax returns for prior three (3) years – federal and state
Any prenuptial, post nuptial or separation agreements.
Prior court documents related to your marriage.
One month's worth of pay stubs for an income calculation.
Proof of spouse's income
Complete a timeline of the life of the case, highlighting significant events, dates and witnesses.
Current monthly budget with a copy of backup monthly bills.
Mortgages/Deeds/Leases
Property Tax Statements
Safety Deposit Box
Current Inventory of Contents
Personal Property Inventory

Separate list for items owned prior to marriag
Separate list for gifts received during the marriage
Separate list for distribution of marital items between you and your spouse

Real property / Personal property appraisals
List of current debts with back-up documentation (credit card statements, loan documents, etc.)
Bank statements for past year (joint, individual, checking/savings)
List of investments with current monthly statement(s) (stock options, stock portfolios, certificate of deposits, annuities, college savings plans).
List of life insurance policy summary (coverage limitations, total premiums charged and beneficiary(ies).
List of retirement/pensions, current statement, and summary plan description.
Copy of your driver's license and current car insurance policy.
Certified copies of any convictions- criminal or civil
Documents to Provide for Child Custody:
Prior court documents related to your child(ren).
If child(ren) is/are covered under your health insurance, documents indicating the monthly costs and proof of payment.
If child(ren) attends daycare/afterschool care/ or/and summer care- documents indicating the monthly costs and proof of payment.
Prior Child Support Court Orders and proof of payment
Provide a desired outcome, i.e. child custody, proposed visitation schedule, financial settlement.
If there are specific claims that you think may be asserted by the other parent, please prepared to address those with any back-up data, evidence, etc.
Documents reflecting involvement with the Department of Human Resources (DHR)/Child Protection Service (CPS) – abuse allegations (domestic violence, sexual/physical abuse, child neglect/abuse).
Name of current employer, rate of pay, how many hours you work weekly, days worked weekly, length of employment.
Should visitation be awarded, how will your work schedule be adjusted to provide care for the child(ren)? Will there be third party caregiver, if so, who?
Provide names, dates of birth and relationship to others who live at your home.
Where will the child(ren) sleep when they have visitation at your home? What is the set-up of your home, how many bedroom/bathrooms?
Email, text messages, social media post that back up your position or are relevant.

Text messages must either be an actual screenshot or at the very least have the names or phone numbers of both parties to the conversation and the date the conversation occurred.
If you have an android based phone, I recommend my clients purchase the app "Text to Email" which will structure the text message in a court ready format that can be emailed to Attorney.